It's been a big week for Jimdo. We launched a
brand new Jimdo experience
for existing members of our user community, and all future ones to come. The update has been over a year in the making, which is about how long I've been with the company as U.S. CEO.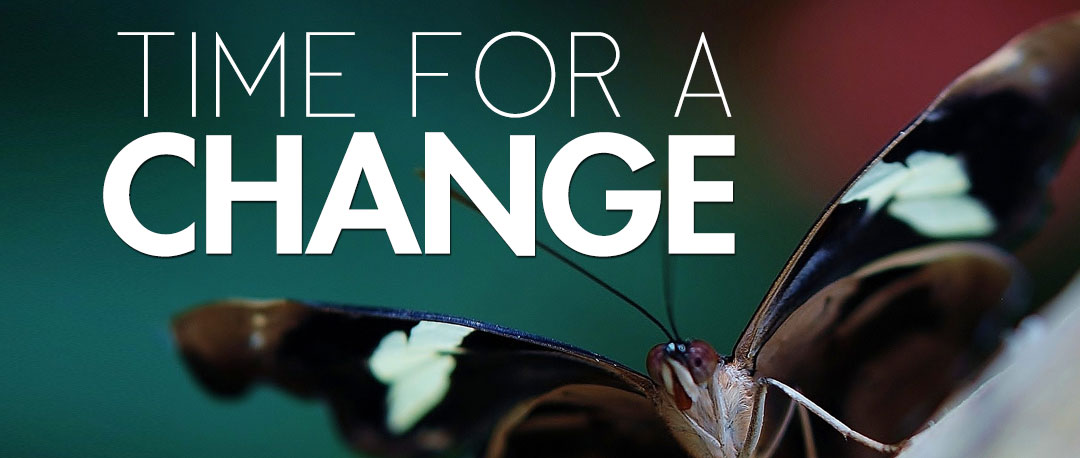 Along with the reinvention of Jimdo, we're launching "Reinvention Month" here on the blog. It's a chance for us to share tips that will help you update and improve your Jimdo websites, using the new tools and features on offer. We take great pride in our reinvented product, and we want you to share a similar passion to reinvent your websites as well.
The Story Behind Jimdo's Reinvention
To kick us off this month, I want to talk about how we got to where we are today. A little over a year ago,
our three founders
were at dinner together, reminiscing about how far Jimdo has come since its start in a barn seven years prior. Now with 12 million websites in 12 languages, they wanted to discuss where the company should go next.
At that dinner, they decided to reinvent Jimdo.
I am not talking about the company organization, business model, or culture. I am talking about Jimdo, the product. To be more precise, the core of our product. Not just a new module, element, or widget. Rather, they wanted to reimagine the entire user interface, template selection, and style editor. The foundation of what millions of websites have been built on.
Shortly after that dinner, the founders shared their vision for the new Jimdo with the whole company. Everyone was all-in.
The New Jimdo
The new Jimdo comes straight from conversations with our users. We started the process by listening to our customers through surveys and focus groups. With that information, we entered an internal-facing development phase. When we had a working prototype, we turned back to our customers. We showed an alpha version to our
Jimdo Experts
—the web agencies and designers who specialize in building websites on the Jimdo platform. When we had a beta version ready, we showed it to a group of high-activity users who volunteered their feedback. Finally, we implemented a series of
usability tests
with both new and experienced users, to make sure we created something intuitive for everyone.

Last week,
we shared the commercial product with the world
—a Jimdo that makes it even easier and faster to create a great looking website. If you're an existing Jimdo user, you're either already using the new product, or you've been invited to do so. If you're new to Jimdo, you can see it for yourself at
jimdo.com
.
I must say, I am really excited about it. It follows on the heels of our
App Store 'Best of 2013' iOS app
release last year, and continues to reinforce our position as the product innovation leader in the website builder industry. I think that's due to a few qualities that make Jimdo's process truly unique.
The Jimdo Process
Jimdo's product development process was a radical departure from anything I had experienced or seen at any company. When I learned of our "no timeline/no budget" policy, I frankly didn't get it.
But over the course of my year here, I've come to realize that it wasn't a policy. It was a mentality. One that intuitively—at least here at Jimdo—leads to common sense, accountability, and drive. Like parents whose kids turn out great, there is structure, guidance, and freedom coexisting at the same time. I saw this time and time again during my first year of visits to our home office in Hamburg—where all of our product development work takes place.
Jimdo is a self-funded company that has grown organically from 30 to nearly 200 team members over the last five years. Our
business philosophy sets us apart
from most in our industry. But it's our belief, and a guiding principle, that the best product will win in the long term. That's why no product is released before it meets our—or should I say your— high standards.
This product release wasn't rushed out the door. Rather, it had to get to the point that it met our no-product-before-it's-great status before we were ready to share it.
As for what else we're planning at Jimdo, I've seen what we're working on, and I can tell you I'm excited for what's to come. I hope you will be too.
---
Stephen Belomy
U.S. CEO at Jimdo
Stephen joined Jimdo in June 2013 to help expand Jimdo in the US and spread the word about our awesome website builder. Stephen has spent 20 years as an executive of Silicon Valley technology companies. He is a black diamond snow skier, an avid chess player, and a rabid fan of the San Francisco Giants and FC St. Pauli. He loves to enjoy great food and wine with his wife and five children.
---