Earlier today we released a new feature that brings backgrounds to the forefront. For some time, it has been possible to use custom background images to personalize your Jimdo site. The new custom background feature adds a ton of new options,like the ability to set up a slideshow in your background that changes while your visitors look at your website. We're also releasing 9 new layouts that are designed to show off all the awesome new background images that you'll be uploading to your website.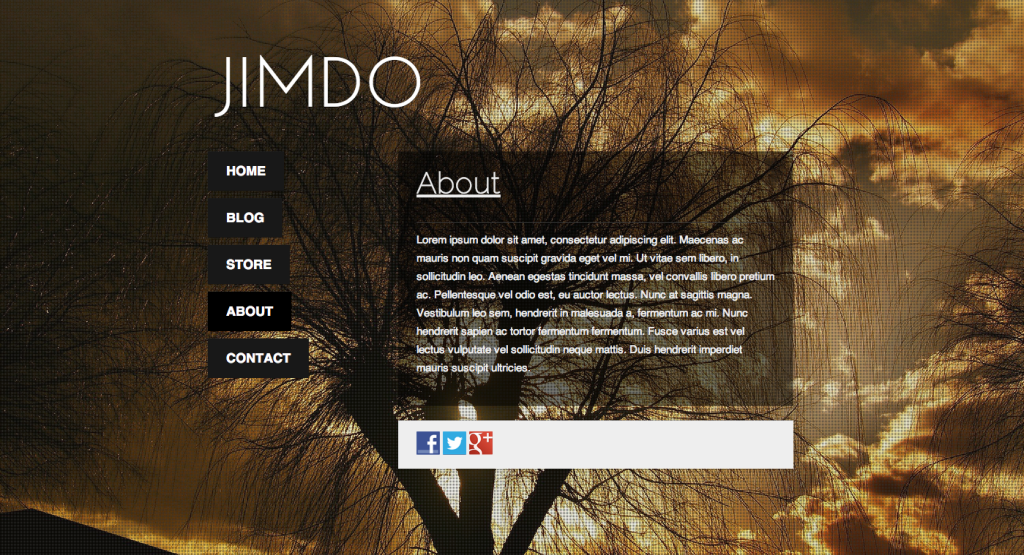 Completely redesigned
It's now even easier to upload background images and adjust settings like tiling, alignment, and position. With the incredible new Custom Background panel, it's also easy to switch between a single background, a random background, and a background slideshow. You can find the Custom Background panel by clicking Style in the Site Admin.
Bigger images, brilliant effects
Because you'll need large, high-quality images to get the full effect of the new background feature, we increased the size limit of background images to 5 MB. After you upload your images, there's an option to add a light or dark overlay, which provides a stunning effect when combined with gorgeous, high-resolution images.
Captivating slideshows
You can now upload 25 background images and play them as a slideshow at one of three speeds and with one of six different transitions. It's also possible to have a random background appear any time someone refreshes the page or visits a different subpage on your site.
We're so excited about all of the sites you are going to create with the new background feature and the new layouts. Leave a link to your site in the comments so we can check it out, or tweet a link to 
@jimdo
. We can't wait to see everything you come up with.