The Seven Hottest Summer Apps
Summer is here! We want you to get some Vitamin D (and
update your Jimdo site on the go
) while the weather is beautiful. Here are seven apps that make going outside a much more enjoyable experience.

1. RunKeeper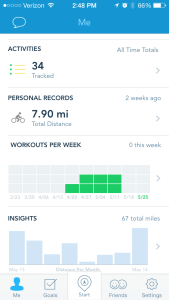 There's no better time to get out there and get your heart pumping than the summertime.
RunKeeper
saves a log whenever you go running, hiking, cycling, and a whole slew of other outdoor activities. And as you start getting into a routine, it makes it easy for you to track your progress.
The simplicity of the app is one of its many strong qualities: It takes a single tap to begin tracking your activity, it has a clean interface, and it's light on the social options. I downloaded this app just to try it, but now I am completely hooked.
iPhone
|
Android
2. Sky Guide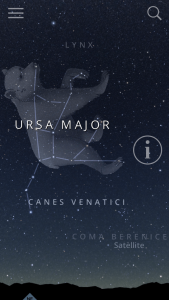 Click to enlarge I wanted to be an astronaut when I was about 10 years old, but sadly that never happened. However, I can get closer to other planets with the power of
Sky Guide
. See constellations, read detailed information about planets, shoot across the sky, and wish upon a star while you enjoy a warm summer night.
iPhone
3. Zombies, Run!
Zombies, Run!
is another fitness tracking app like RunKeeper. The twist, however, is that you listen to a story about a zombie outbreak as you're running in real life. As your activity continues, you fight your way through zombie hordes, collect supplies, and become a hero by saving the local town. If a picture is worth a thousand words, the following video about Zombies, Run! is worth about a billion:
iPhone
|
Android
4. National Parks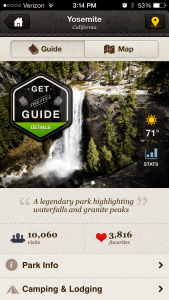 The kids are off from school, you have a few vacation days left, and you'd like a break from the concrete jungle—but you don't know where to go.
National Parks by National Geographic
makes it easy to find your next destination.
You can also view park information, read reviews, and keep a list of places you've visited with this app. I used to bite my tongue and hold my breath, but I now contribute my experiences and secrets from these different parks with other users of the app.
iPhone
5. Spotify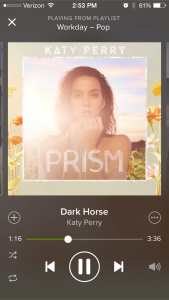 Summer is perfect for driving with the top down and singing any Katy Perry song till your lungs collapse. With its intuitive app,
Spotify
makes it easy to listen to your favorite artists at the beach or while you have a picnic at the park whether you're on Android or iOS.
It also doesn't have to break the bank with plans that cost as much as nothing. Zip. Zero. Nada.
iPhone
|
Android
6. Weber's On the Grill™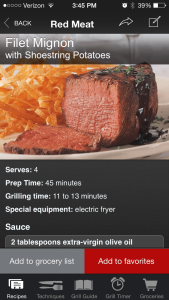 Bring out the barbeque grill, brush off the dust, and gather the family around because
Weber's On the Grill™
will help you grill the most mouth-watering steaks (or broccoli, we don't judge). Learn new recipes, finally learn how to light the charcoal, create a grocery list, and set a grill timer all with one app.
iPhone
|
Android
7. Your camera app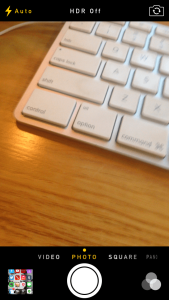 Let's go back to basics. Most modern phones have a built-in camera. Use your phone's camera to save memories of your time out during the summer. Take the perfect picture of a sunset, snap a family photo on your next picnic, capture a memory of the great outdoors—then share it with friends and family or even on social media.
By the time winter comes around and brings another
polar vortex
, you'll have photos that can make you feel warm and fuzzy.
Do you have an app that you use during the summertime? Share it with the Jimdo community in the comments below!
---

William Molina
Customer Support Geek
Helping people with their technology needs comes easy to William. He came to Jimdo from EPA.net where he helped local businesses and organizations get online. When he's not answering tech support questions at Jimdo or at home, you might find him playing video games from the comfort of his couch.
---